ABOUT BTC COUNSELING
Breaking The Chain Counseling was founded by Dan Pitzer and Michele Haran Pitzer in the Spring of 1998. Since our inception, we've operated offices in Brooklyn and Manhattan in New York City, and Brick, Toms River, Red Bank and Rumson, New Jersey. Our offices are now in Chatham, New Jersey in Morris County next to Essex and Union Counties. We also provide HIPAA-approved telehealth services.
Read about our philosophy in the space below. Together since 1987, and married since 1994, Dan Pitzer and Michele Haran Pitzer bring positive focus and varying experiences to their counseling work with children, adolescents, adults of all ages, couples, and families.
Dan Pitzer
Dan Pitzer is a Licensed Clinical Social Worker (LCSW) in New York and New Jersey and a Certified Clinical Supervisor (CCS). He currently works for a VA (Veterans Affairs) Medical Center and is President of Breaking The Chain Counseling, LLC. He previously served as Clinical Director at Sunrise Detox in Morris County, New Jersey.
Dan Pitzer is a member of the Academy of Certified Social Workers (ACSW) and a Licensed Clinical Alcohol and Drug Abuse Counselor (LCADC) in New Jersey. He is a Credentialed Alcohol and Substance Abuse Counselor (CASAC) in New York with a Master of Social Work and a Post Master Certificate in Substance Abuse Counseling from New York University (NYU). Until recently, he also served as a Certified Employee Assistance Professional (CEAP).
Dan Pitzer is a Treating Clinician for the National Football League (NFL) Program for Substances of Abuse. In the past, he served as an adjunct faculty member of the Fordham University Graduate School of Social Service and the NYU Silver School of Social Work.
From 2000-2010, Dan served as Coordinator of the Annual Addictions Institute of the New York City Chapter of the National Association of Social Workers (NASW). He previously served as a family therapist at Stuyvesant Square Inpatient Rehabilitation Program at Beth Israel Hospital and as Acting Manager of the Member Assistance Program at Local 32BJ of the Service Employees International Union (SEIU).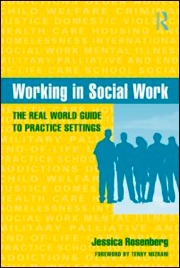 Dan Pitzer presents nationally on workplace issues, addictions, and employee assistance. His article, "Responding to the Economic Crisis: A Report from the Front Line," appears in the 1st Quarter 2009 issue of the Journal of Employee Assistance (see/download a PDF copy in a new tab or window).
A vignette (in the form of a first person narrative) authored by Dan Pitzer in his area of specialty is published in the book, "Working in Social Work: The Real World Guide to Practice Settings" (external link opens in a new tab or window at Amazon.com). The book, published in September 2009, provides real world and practical information about what it's like to work as a social worker. Each chapter includes helpful resources.
Dan Pitzer served as Assistant Vice President of the Employee Assistance Program at Merrill Lynch from 2002-2009. His presentation, "Engaging Managers with Challenging Employees: Building a Partnership," was among the Top 7 best-rated workshops at the Employee Assistance Professionals Association (EAPA) international conference in Atlanta in October 2008. Download a .zip file (13.6 MB) containing a 78-minute .mp3 audio recording and a .pdf version of the presentation.
E-Mail: dan@btcCounseling.com
Michele Haran Pitzer
Michele Haran Pitzer is a Licensed Clinical Social Worker (LCSW) in New Jersey and a Licensed Master Social Worker (LMSW) in New York. She holds a Master of Social Work Degree from New York University (NYU).
Michele served as the Coordinator of Case Management for Heartshare Human Services in New York and as an Early Intervention Specialist for the City of New York. She is now President of Breaking The Chain Counseling, LLC.
Michele has extensive training in early childhood development. She has served as a consulting therapist for children in foster care and has held several positions in the field of developmental disabilities and mental health.
As a mother, wife, and counseling professional, Michele Haran Pitzer focuses on young children, adolescents, families, and parenting support. She also provides specialized support for older adults through onsite counseling and teletherapy, including folks in group living facilities and the local community.
E-Mail: michele@btcCounseling.com
OUR PHILOSOPHY
At Breaking The Chain Counseling, we believe that communication patterns are established in families at a young age. Children learn how to communicate effectively to have their needs met (and often they're not) within the boundaries of their family, and automatically carry these skills into adulthood, where often they're viewed as dysfunctional.
What are essential survival skills in our families of origin can be dysfunctional patterns in our adult lives that can inhibit our ability to communicate effectively and maintain healthy relationships. Relationships we had as children can repeat themselves as adults with our loved ones who had nothing to do with our upbringing. We continue and pass on unhealthy patterns from generation to generation, forming a chain of conflict without real growth.
When we identify how these patterns repeat themselves in our adult lives, we can begin to break the chain and learn healthy ways to communicate and grow, thus modeling new and healthy patterns for our children.
We believe the behaviors of children and are not weaknesses to be fixed, so much as they are symptoms of larger issues within a family. Often these behaviors are signals from the children that there are issues to be addressed. The problems and the solutions lie within the entire family system. Dropping kids off at therapy and picking them up later for a progress report is ineffective; it is only through collaboration of all family members that patterns change and children receive the help they need.
When working with children of divorce, we only work with parents who are willing to work together for a common goal of helping their children. Although parents might have separated, they are forever connected as parents of their children and need to come together to help them. A united front is the most powerful and healing message a child can receive, and a divided one is the most damaging.
At Breaking The Chain Counseling, we're dedicated to providing the best quality services based on years of professional experience, building on strengths and people's willingness to change and to become as healthy as possible.
- Dan Pitzer and Michele Haran Pitzer, Breaking The Chain Counseling, LLC
We invite you to learn more about our services, including treatment, coaching, and training, and then contact us for more information.