Welcome to Breaking The Chain Counseling
For the past 25 years, Dan Pitzer and Michele Haran Pitzer, Licensed Clinical Social Workers (LCSW), have provided private counseling and consulting services to help identify patterns of unhealthy behavior and facilitate breaking the chain, learning healthy ways to communicate and grow.
Private, professional treatment services include psychotherapy for individuals and couples, and addiction and relapse prevention counseling. (Read about our philosophy.)
Where: Dan Pitzer is licensed in both New Jersey and New York and provides telehealth services online through SimplePractice, the #1 HIPAA-compliant EHR (electronic health records) and practice management software. (HIPAA refers to the Health Insurance Portability and Accountability Act.) Michele Haran Pitzer exclusively provides in-home therapy for elderly and disabled adults in the Middletown, New Jersey area. Our office is in Chatham, New Jersey.
When: Our services are reserved by appointment at the convenience of each client, seven days (and evenings) a week.
Dan Pitzer and Michele Haran Pitzer are experts in addictive disorders working with individuals, groups, and families. We guarantee our clients will receive a comprehensive evaluation and treatment plan involving everyone invested in their well being.
Dan Pitzer provides coaching services through the National Football League (NFL) Program for Substances of Abuse helping professional athletes to address the consequences of bad decisions and sometimes addictive behavior.
Articles by Dan Pitzer in PTSD Journal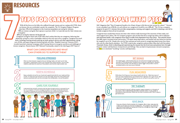 "7 Tips for Caregivers"
"With all the focus on the folks who suffered through trauma and are coping with PTSD, there are heroes who are overlooked, namely the caregivers... What can caregivers do and what can others do to support them?" - Dan Pitzer, Spring 2018 issue of PTSD Journal
• See/Download a PDF copy of the article (link opens in a new tab or window)
"7 Quick Tips to Support PTSD"
PTSD (Post Traumatic Stress Disorder) is a collection of symptoms with varying, yet common characteristics. In the Fall/Winter 2017 issue of PTSD Journal, Dan Pitzer describes physiological brain activity and how people with PTSD often feel and cope with daily life. Experienced, professional advice for being supportive.
• See/Download a PDF copy of the article (link opens in a new tab or window)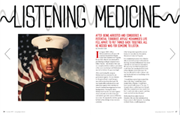 "Listening Medicine"
An inspiring article by Dan Pitzer in the Summer 2017 issue of PTSD Journal about hope and healing and the change that occurred when Dan started to listen, and later when Dan shared what he learned. The man he helped is quoted as saying, "Dan is my hero. He saved my life. The Veterans Administration needs people like him in charge and in high positions."
After reviewing our web site, including our privacy policy, please contact us for more information. We're looking forward to serving you.